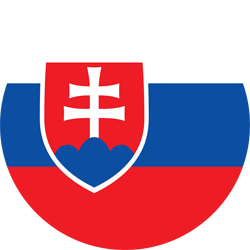 To Slovak version
Welcome to Slovak Chemical Society
The Slovak Chemical Society (SChemS) is a voluntary scientific society uniting Slovak experts in the field of chemistry. It is one of Slovakia's most important and oldest scientific and professional organizations. It was founded in 1929 and currently unites around 800 chemists and workers in related fields. SChemS is a member of the Council of Slovak Scientific Societies at the SAS, the International Union of Pure and Applied Chemistry (IUPAC), a member of the European Chemical Society (EuChemS), the European Chemistry Thematic Network Association (ECTNA), negotiating entry into the ChemSocPub association and initiated the establishment of the Slovak of the IUPAC National Committee on Chemistry (SNK IUPAC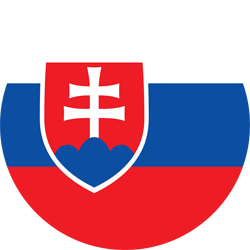 ).
The pillars of the activities of the SChemS:
Congresses of Czech-Slovak Chemical Societies (Zjazdy chemikov )
ChemZi magazine (link )
Series of lectures Chemical horizons (link )
Activities of SChemS Professional Groups (29 PGs in 5 cities) (link )
Membership in international organizations: EuChemS , IUPAC and Chemistry Europe
SChemS also includes the SChemS Youth Forum, which was founded in 2018. The Youth Forum closely cooperates with foreign networks of young chemists, especially the European Young Chemists' Network (EYCN) and the International Younger Chemists Network (IYCN), where Slovakia is represented by delegates.
Presidency
Vice presidents
doc. RNDr. Monika Jerigová, PhD. and prof. Ing. Peter Šimon, DrSc.
Honorary President
Prof. Ing. Viktor Milata, DrSc.
Scientific secretary
RNDr. Dalma Gyepesová, CSc.
Treasurer
Ing. Michaela Halinkovičová
Members
doc. Ing. Zuzana Cibulková, PhD., Ing. Roman Fišera, PhD., doc. RNDr. Róbert Góra, PhD., prof. Ing. Ján Moncoľ, DrSc., prof. RNDr. Renáta Oriňaková, DrSc., RNDr. Michal Procházka, PhD., doc. Ing. Ivan Šalitroš, DrSc., doc. RNDr. Eva Viglašová, PhD.
Review committee
RNDr. Slávka Hamuľaková, PhD., RNDr. Lenka Lorencová, PhD., doc. RNDr. Zuzana Vargová, PhD.
Contact
The Slovak Chemical Society is located in the Faculty of Chemical and Food Chemistry of STU building on the 1st floor.